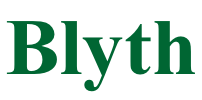 © 2016 Blyth Running Club All Rights Reserved

Competition
Blyth have formed a composite team with Alnwick Harriers and we compete in the National Young Athletes Track and Field League. This normally results in four competitions over the summer. The Club pays for the entry fee.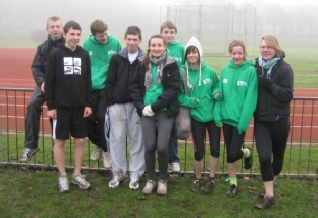 During the summer there is the North Eastern Athletics Track and Field league, which is 6 - 7 meetings held on Wednesday nights at either Gateshead Stadium or Monkton Stadium, Jarrow. Members have to pay their own entry fees.
During the Winter, there is an indoor track and field competition held at Gateshead Indoor facility.
There are also the North Eastern Championships held at Gateshead Stadium and the Indoor Championships held at the Gateshead Indoor facility
There are also events for the Under 11's at Gateshead and Monkton Stadium during the winter and summer
We also enter runners into the local Harrier League Cross Counry League and pay for their entries. If they wish we will enter any runner into the various cross country championships and pay their entry fee (these are North Eastern championships, North Of England Championships and the All England Championships).
Other races that we pay the entry fees for are: Farringdon Cross Country Open races, Good Friday Races and the Heaton Harriers Memorial Races.
Coaches
The Junior section currently have the following coaches:
Level Two Coaches:
Craig Birch
Keith Willshire
Steve Walker
Level One Coaches:
Anne Potts
Christine Willshire
Stephanie Ramsay (Sprints/Throws)
Emma Freeman
Katherine Goodfellow
Dave Bradley
Team Manager
Steph Ramsay
Blyth Running Club provides opportunities for young athletes between the ages of 8 and 1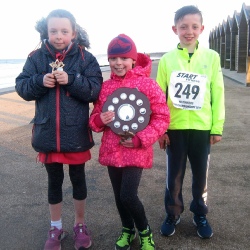 6 years to receive coaching in endurance events, sprints, hurdles, jumps and throws. All coaching is carried out by trained, qualified UK athletics coaches who have been screened for their suitability for working with young people and hence have their DBS (previously the CRB - Criminal Records Bureau ) certificate.
Our younger athletes typically start with Athletics 365 - the England Athletics multi-event young people development programme - which introduces athletes to the fundamental skills of athletics, which is vital to every sport, before becoming more specialised as they become older. Athletics 365 not only focuses on how fast someone runs or how far someone jumps or throws, but also, more importantly, on developing the technical skills ('how' to run, jump and throw) required to perform at full potential, and move like a champion.
Through Athletics 365, England Athletics and UK Athletics believe young people will develop the confidence and skills to excel in life; not only in athletics, but also in other sports and pursuits.
Training/Coaching PLEASE NOTE TRAINING IS AT BEDE ACADEMY FROM MONDAY SEP 11th
Our main training session is currently on Monday nights from 18:45 to 20:00 at Bede Academy (October to April) and Bede Playing Fields (May to September), although individual coaches do have sessions on other nights and at weekends. We would recommend attending a couple of sessions to see if suitable before joining.
We have five dedicated junior coaches covering all athletic events, during the first couple of sessions the junior athlete will be assessed and then placed with the coach/coaches most suitable for their needs. For more details see our Training/Coaching page.
Competing
Although not compulsory, we encourage our junior athletes to compete for Blyth wherever possible. Competitions include Sportshall, Quadkids, local road races, appropriate Track and Field events (both indoor and outdoor) and Cross-country.
Joining
More details about joining Blyth Juniors can be found on the Membership page.
Contact
For further information on Blyth Juniors please contact Keith on 01670-362668 or E-Mail JUNIORS@BLYTHRUNNINGCLUB.ORG.UK