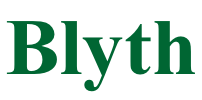 © 2016 Blyth Running Club All Rights Reserved
Our Events
Blyth Running Club organise numerous events throughout the year, some including our main event of the calendar - the Blyth Valley 10k, are open to anyone, the others are internal Club events for club members only. For those wanting some competition, we run a "Grand Prix" league from February to November, this has a number of divisions divisions based on ability at the start of the season, with promotion and relegation taking place at the end of the season. This competition has the effect of giving people a focus to aim their efforts towards, and is keenly contested right down to the last division. Prizes are awarded to the winners at one of our numerous social functions held during the year.
Apart from the Blyth Valley 10k, other open events organised by the club include; the Blyth Links 10k, held in August along the "Links" between Blyth and Seaton Sluice and the Blyth Sands Race, on the beach at Blyth, held in December.
We also have several internal Club events including a 5 race winter handicap series, run over a distance of 2.5 miles,a summer handicap series also run over 2.5 miles, a team handicap race, held over 3 x 2.5 miles, and a Club Handicap 10k race.
BRC Members please note: The Club always require marshals, timekeepers, tea-makers etc etc to help with our races, so if anybody can help at any event then please let a member of the committee know as soon as possible.