<![if !supportLists]>

<![endif]>

  

RUNNING

 

Jan
10
<![if !supportLists]>

<![endif]>

  

COMMENTS

        
Annual Subscriptions are due now!
At the recent AGM, family subscriptions were introduced for 2010 and are as follows:
Adult membership to remain at £16.00 and junior membership to remain at £6.00 for 2010.
2 adults + 2 juniors

      

= £40.00

         

(Saving £4.00)
2 adults + 1 junior

       

= £35.00

         

(Saving £3.00)
2 adults

                      

= £30.00

         

(Saving £2.00)
1 adult + 2 juniors

       

= £25.00

         

(Saving £3.00)
Conditions: -     All members to be from same family, and all members to pay at same time.
For this members get free entry to the Harrier League Cross Country, Elswick Good Friday relays, Regional and National cross country, any other team events (where we can get a team), Winter Series, Summer Cup and Club Handicap.
If anyone is not wishing to renew their membership, can they please let Ralph Dickinson know so that he can remove them from the Club database? Otherwise the Club will have to pay the required affiliation fee to England Athletics.
Blyth Running Club On-Line
Steve Walker is busy updating the clubs web-site (www.blythrunningclub.org.uk). It is intended that this will include all information for seniors and juniors. So if anybody wants anything added to the web-site or has any suggestions please contact Steve Walker at WalkerSte@aol.com
<![if !vml]>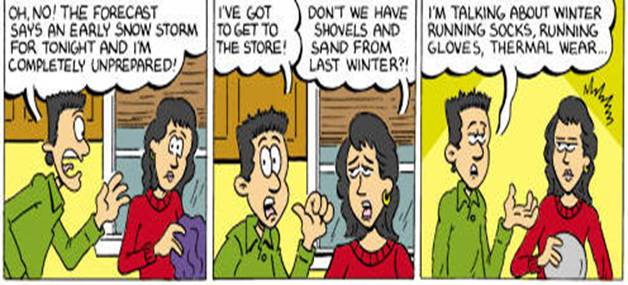 <![endif]>

Grand Prix Events 2010
Up to 10K
| | | |
| --- | --- | --- |
| Wallsend 5 mile | | Sunday 18th April |
| Tynedale 10k | | Wednesday 7th July |
| Morpeth 10k | | August |
Up to 10 Miles
| | | |
| --- | --- | --- |
| Snake Lane 10 mile | | Sunday 28th February |
| Tynedale 10 mile | | Sunday 5th September (provisional) |
| Brampton to Carlisle 10 mile | | November |
Half Marathon + Cat
| | | |
| --- | --- | --- |
| Haweswater Half | | Sunday 7th March |
| Keswick Half | | Sunday 2nd May |
| Coastal Run | | July |
Unknown dates to be confirmed when available.
The format for the Grand Prix is as follows: max 6 races from 9.
[Any 2 races from each category to count]
Anyone wishing to partake in the Grand Prix please give your names to Mal or Aynsley
as soon as possible so you can be added to a league.
IN THE EVENT OF ANY RACES BEING CANCELLED THE SUB COMMITTEE RESERVE THE RIGHT TO REPLACE WITH A SIMILAR RACE NEARER THE END OF THE SEASON.
BLYTH RUNNING CLUB
AGM Held 6th January 2010
Minutes
Apologies
<![if !supportLists]>

<![endif]>
Angie Brown, Mal Darbyshire, Margaret Dickinson, Shaun Dodd, Susanne Hunter, Ron Ingram, Alison Lowes, Jacqui Mallon, Dave Roberts, Iain Singer, Steve Walker, Sue Walker, Diane Wallace, Cath Young.
21 members were present.
The meeting commenced at 8.45 p.m.
Minutes of AGM held 17th December 2008 were approved. Proposed by Terry Hart and seconded by Helen Morris.
Matters arising: There were no matters arising from the minutes.
Chairman's Report 2009
Firstly I wish to thank the committee who have done their best over the past 12 months to govern, manage and develop the club and its members.  The committee has met 13 times since the last AGM (average attendance 9.25 – average duration 87 mins).  In particular I wish to thank Dave Kitching for keeping the club finances in order and Ralph Dickinson for providing first class secretarial and administration services throughout.
I also wish to thank Keith and his dedicated team for continuing to engage with and develop the junior section of our club.
Thanks to Aynsley and his team for organising a range of successful and enjoyable events throughout the year – especially the presentation night and Christmas party.
Thanks to Mal and his team for continuing to manage and develop the Grand Prix series and again thanks to Mal for continuing to supply good quality, stylish yet practical kit for all our members.
Thanks to the newly created Club Captains, i.e. Helen, Susanne, Ralph and Iain for looking after the interests of the senior women and men respectively.  We all should wish them well in their continually evolving role.
Thanks to Steve Walker, Dave and Keith for keeping us all well informed and entertained by providing a superb and colourful website and enjoyable bi-monthly read – "Running Comments".
Thanks finally to all the coaching staff led by Aynsley and Keith.  I know they are currently looking at ways of making their voluntary roles even more effective, efficient and successful. Meetings and discussions are ongoing and we should all wish them well in their often tricky task.
2009 has been a good year for the BRC, I base this on the following:-
<![if !supportLists]>· <![endif]>Membership has risen.
<![if !supportLists]>· <![endif]>Excellent annual events have been planned meticulously and delivered successfully, e.g. BV10K, East Cramlington Cross Country, Blyth Sands Race and Links 10K.
<![if !supportLists]>· <![endif]>Exceptional "in-house" events have been delivered successfully – Winter Series, Summer Cup, Autumn Relays, junior summer beach races and club handicap.
<![if !supportLists]>· <![endif]>We have been invited to incorporate the VAA-NEE 10K road championships into our very own BV10K. Also great interest has been shown in BRC hosting the NE XC championships in 2010.  Evidence that BRC and its organisational abilities and friendly welcoming disposition are held in high esteem throughout the NE running fraternity.
<![if !supportLists]>· <![endif]>A SWOT analysis was carried out by the officers of the committee and the findings were that BRC is in good shape and would certainly maintain and retain the club mark standard it holds.
<![if !supportLists]>· <![endif]>A club survey illustrated a lot of satisfaction and very little dissatisfaction within the rank and file of the members.  The introduction of club captains and the future implementation of succession planning being two useful outcomes.
<![if !supportLists]>· <![endif]>During the summer the future of our club – our juniors – in conjunction with our friends at Alnwick Harriers came second in the Junior Track League and as a consequence got promoted to a higher league.  Also the seniors acquitted themselves well with our friends at Wallsend Harriers and just missed out on promotion when they finished third in the Northern Track League.
<![if !supportLists]>· <![endif]>The skill base has increased significantly in the club. Members' skills and qualification in coaching, track and field management and track and field competition have improved.
<![if !supportLists]>· <![endif]>One of our members won the 2009 North East Athletics Young Volunteer of the Year award.
<![if !supportLists]>· <![endif]>There have been many excellent individual and team performances in all disciplines across the club – too numerous to mention.
<![if !supportLists]>· <![endif]>In short, and in accordance with Rule 3 of our Constitution, we have undoubtedly encouraged and promoted the furtherance of amateur athletics.
MOVING FORWARD
Clearly everything isn't perfect at BRC and nor should it ever be, BUT I believe that with the team ( committee) we have and the wonderful membership, so friendly, helpful, competitive  when necessary and talented, that any problems, issues or concerns that arise can be dealt with satisfactorily and speedily.
Looking forward to 2010.
Thank you.
Secretary's Report 2009
Firstly, I would like to thank all you brave souls for turning out in this wonderful weather we are having.
Continuing on, I concur with all the sentiments and comments the Chairman has expressed. As Kevin has stated the SWOT analysis did show that we are in good shape but it also did identify a few weaknesses within the club setup. The main points being: How could we help to recruit and retain athletes? How do we ensure sufficient volunteers? How do we ensure correct coaching structure and coach development? How do we encourage more people to attend AGM? How do we promote the club more? The newly formed club captains were tasked with looking into recruitment and retention, and this helped to identify any issues that the coaching staff needed to be aware of. A meeting of the coaches was held to cover the various issues, all of which are noted in the Committee Minutes of 30th November 2009. The initial outcome of the coaches meeting identified the setting up a sub committee for training. It was emphasised that this should represent the different "abilities, gender and interests" within the club.
As Kevin has said we have received glowing reports throughout 2009 for all the successful events we organise. These events would not have been possible without the continued help from members, families and friends. The club is indebted to these volunteers who continue to make these events the success they continue to be. Thank you to everyone that has helped out over the year, however small your contribution may have been.
Continuing this volunteering theme, the club are due to host the next Harrier League meeting at East Cramlington on Saturday 9th January 2010. Weather permitting of course!! Assuming the event goes ahead, the club again needs to call on the dedication of volunteers to help with such things as; course construction, traffic control, car parking, marshalling and course clearing, to name just some of the tasks involved.
Finally, I would like to wish everyone good health for 2010 and I hope this year you all manage to stay injury free.
Treasurer's Report 2008/2009
This is a short report outlining the financial situation at Blyth Running Club for the financial year ended 31st October 2009. The full accounts are available for your perusal.
A big vote of thanks is due to all members of the committee and other members who have put in long hours of hard work, organising events and generally running the club. Also to various companies and organisations who have supported the club throughout the year. These include Transped Logistics, Herron's the Jewellers, Start Fitness, John Gunn and Premier Trophies, Northumberland County Council, Blyth Valley Sport and Leisure, Coca Cola and St. John Ambulance.  We hope we can rely on their continued support in the year ahead.
So that was a good year financially. I'm anticipating that the next year will be a bit more difficult in the current economic situation. However, single subscriptions will remain at £6.00 for juniors and £16.00 for seniors and these are now due to the membership secretary. There is an agenda item later in the meeting regarding multiple memberships.
The club now has a good financial base and I see no reason why we shouldn't continue to develop and grow in the years ahead.
Enjoy your running next year.
Election of Committee
All current committee members were standing for re-election and there were no further nomination. It was agreed that the committee is as follows;
The new Committee is:-
CHAIRMAN               KEVIN FREEMAN
SECRETARY              RALPH DICKINSON
TREASURER              DAVE KITCHING
COMMITTEE             CRAIG BIRCH
                                    MAL DARBYSHIRE
                                    AYNSLEY HERRON
                                    SUSANNE HUNTER
                                    ALISON LOWES
                                    JOHN MALLON
                                    HELEN MORRIS
                                    IAIN SINGER
                                    KEITH WILLSHIRE
Auditor.
Dave Cox was appointed auditor for the coming year.
Any other business.
Family Membership
In the SWOT analysis, it was suggested we introduce discounted family membership. Dave Kitching had looked into this and had come up with the following suggestions for the AGM to consider.
<![if !supportLists]>· <![endif]>Adult membership to remain at £16.00 and junior membership to remain at £6.00 for 2010.
2 adults + 2 juniors

        

= £40.00

          

(Saving £4.00)
2 adults + 1 junior

        

= £35.00

          

(Saving £3.00)
2 adults

                       

= £30.00

          

(Saving £2.00)
1 adult + 2 juniors

        

= £25.00

          

(Saving £3.00)
Conditions: -      All members to be from same family, and all members to pay at same time.
After discussion it was agreed that these fees should be introduced for 2010.
Winter Series – Junior Cup
Shaun Dodd asked the committee to consider setting up a separate cup for the juniors to race for. He didn't have an issue with them running at the same time as the seniors, but did feel that maybe they should have their own cup to run for. After discussion it was agreed no, not at this time.
Blyth Sports Centre - cleanliness of changing facilities
With regard to the cleanliness of the Mens changing room, Shaun Dodd stated the following; "I use the sports centre to get changed and have noticed the level of cleanliness falling over the past few months. It would seem the changing room is very rarely cleaned. Also throughout the year the showers have been hit and miss with regards to temperature. I don't know how we pay for these facilities but as way of an example; if it was holiday accommodation that I was paying for I would not be happy and would be looking for answers. Could the committee please look into this?" It was agreed to take it up with the Sports Centre (Verbally and in writing if necessary)
Vote of thanks - Summer Cup and Winter Series
Shaun Dodd proposed a vote of thanks as follows; "Thanks to everyone who has worked on the Summer Cup and Winter Series. You all do a wonderful job and it's good to see some new faces involved. Keep up the good work." This Vote of Thanks was duly noted.
Blyth Rugby Club
Joe Frazer stated that the Rugby Club had been trying to contact BRC with a view to the Running Club making use of the Rugby Club facilities. It was agreed that the Committee should investigate this possibility.
Training Nights
The current training nights are Monday and Wednesday. Dave Logan suggested that we should possibly look at amending the nights to Tuesdays and Thursdays to suit recovery times after weekend races. It was agreed that this was a matter for the coaching staff to consider.
Summer Cup & Winter Series
Paul Whalley stated that he thought we had too many club races generally throughout the year, meaning that athletes had to peak all the year round. He suggested that the number of races within these events could be reduced. It was agreed that the event organiser would look into this.
                                  The meeting closed at 9.44 p.m.
<![if !vml]>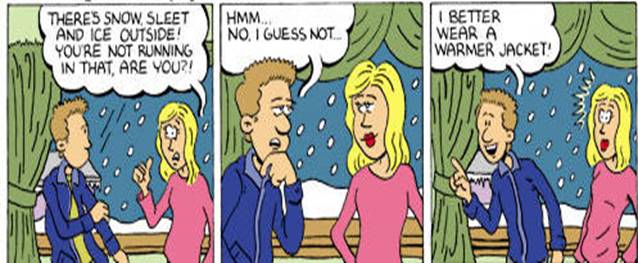 <![endif]>
Blyth Running Club
Minutes of meeting held 4th January 2010
Apologies: Mal Darbyshire, Alison Lowes and John Mallon
The meeting commenced at 8.33 p.m.
Stephanie Ramsay was in attendance to observe the committee process.
Minutes of meeting held 30th November 2009 were read and approved. This was proposed by Susanne Hunter and seconded by Craig Birch.
Matters Arising
Northumberland Athletics Action Group – At the Network meeting on 1st December 2009 the group were advised that we needed to resubmit the bid with some amendments.
SWOT – under item 7.c) Ralph was to remind all coaches to check dates of coaching certificates and CRB and that they are valid and up to date. Ralph had not done this yet!
SWOT – under item 7. e) A "beginners" night was discussed, it was agreed to try this every Monday throughout January.  Details to be further discussed. This had been advertised in the News Post Leader, but we need to be prepared for any beginners turning up.
Chairman's Report
Firstly, I'd like to wish all BRC members and their families a Happy and Healthy 2010.
Congratulations to all those involved with the 50th Blyth Sands Race on 6th December 2009. I believe we can all again feel rightly proud of this successful event. It was also wonderful to hear powerful words of encouragement from our guest Mr Bill McGuirk, Chairman of the North eastern Counties Athletics Association and the North East's premier athletics correspondent.
It was a shame so few were able to compete in the North Eastern Cross Country Championships at Darlington. May I remind members that the National Cross Country Championships is taking place in our own "backyard" on Saturday 27th February 2010 at Roundhay Park, Leeds? There is still time to enter this great race. See Ralph before 14th January 2010. Entry to this event is free.
Finally, the club was saddened to hear of the passing away of Amos Seccombe, husband of Katie. Although Amos wasn't a member of the club, he followed the fortunes of the club with great interest and was a staunch supporter of everything that Katie took part in. Katie of course is well known for her amazing results in races both near and far, and commented many times that joining Blyth Running Club was the best thing she ever did.
Barney Foster passed away about the same time as Amos. Barney joined the club in December 1989; I think more for the social side and the taking part than for anything competitive. He took a keen interest in all members' achievements, although his own goal was simply to get round a course. Very often walking more of the course than running, Barney never gave up, and would always finish a run with a smile on his face. Barney suffered from ill health and the loss of his mother caused him to leave the club several years ago, but up until a couple years ago he could still be seen walking along the beautiful Blyth coastline.
The club sends its condolences to both families.
The following message was received from Katie Seccombe;
"I would like to pass on my thanks to members of Blyth Running Club for the card, lovely flowers and donation to the air ambulance. Amos made many friends at the running club and I have a lot of good memories form our happy times there. Best wishes for the New Year. Katie"
Secretary's Report
Ralph reported the following;
There

had been 1 new senior member since the last meeting.
Sands Race has made profit. Exact details to be finalised with DK.
Prize sent to Over 35 winner Amanda Marshall.
The Virgin London marathon Club numbers have been handed out.
Email received from Dayle Stafford asking if he is free to join another club. I informed him that he was removed from the membership in 2006 so he is free to join whoever he wishes.
Newsletter received from BVAL if anyone wished to read it.
Treasurer's Report
Funds remain healthy. We have received contributions to club funds from the Christmas Party and the Sands Race. Annual accounts will be supplied at AGM.
Mens Captain Report
Ralph reported the following;
Well done to all members who participated in the Sands Race especially Paul Whalley - 1st Senior Man, Martin Gaughan – 1st Over 50 Man and Dave Cox – 1st Over 60 Man. Paul Whalley and Martin Gaughan made up 50% of the team that took 1st place in the Team event, with Steven Richardson and Dave Cox making up 50% of the team that took 2nd place in the Team event.
Well done to both Aynsley Herron and Ron Ingram who took 1st place in the Winter Series Races of December 2nd and December 30th respectively.
Ladies Captain Report
Helen reported the following;
12 ladies from the club competed in the Blyth Sands race-well done to them all. However we had 4 who finished in the top 20.
Cath Young was second overall, Helen Morris was fifth, Heather Christopher (1st over 40) was13th and Emma Freeman (1st under 18) was 18th.
The following Tuesday saw the 4th race in the NSP grand prix series and this was won by our young Emma Freeman; a great result.
On the 12th December it was a bit disappointing to see only 2 senior ladies compete in the north eastern cross country championships at Darlington. Susanne and I competed in the 8.3km fairly flat course. Susanne did remarkably well to finish 27th out of 81 in this championship event.
A couple of new senior ladies have mentioned they would like to run in the next cross country race, which is very encouraging for the ladies section of the club. I am hoping to have a team to travel down to Leeds next month for the English National cross country.
Social
Aynsley reported the following:
Grand Prix
The races for 2010 have all been fixed. Names are being taken for participation in leagues.
Juniors
Keith had the following to report.
Training resumed Monday 04/01/2010. Odd session during holidays, intention to keep in groups with Craig and Stephanie taking a greater lead.
<![if !supportLists]>1. <![endif]>Over 40 juniors attended Ice skating.
<![if !supportLists]>2. <![endif]>Indoor athletics may restart on Wednesday 13th January.
<![if !supportLists]>3. <![endif]>17 juniors have been entered for Northern Cross country;
(Charlotte Ramsay, Rebecca Nail, Emma Freeman, Kirstie Johnson, Stephanie Ramsay, Jacob Hall, Mark Nicholson, Steven Doris, Joseph Woods, Joseph Dungworth, Scott Goodfellow, Scott Povey, Chris Lillico, Chris Arkless, Jake Jansen, Kalvin Hurst, Michael Scott)
<![if !supportLists]>4. <![endif]>Blyth are in Division 1 North East of the Young Athletes League. The dates of the fixtures are: 2nd May, 16th May, 20th June and 18th July.
AOB
Blyth Valley 10k –Arthur Potter has been in touch to advise that the Veterans Athletics Association-North East of England are bringing their 10k Road Championships to Blyth on April 25th 2010. He has supplied details that need to be included on our Entry Form.
AGM – 30 copies of last years Minutes to be printed ready for attendees. No new nominations for committee have been received. No items for inclusion on Agenda have been received.
North East Harrier League – Keith had erected the warning notices advising the public of the proposed cross country meeting on Saturday 9th January 2010 at East Cramlington. Due to the current weather conditions the fixture is now in some doubt. We have been advised to make an inspection on Thursday morning and make a decision then as to whether the event will go ahead. Ralph will email League Secretaries and St John ambulance to let them know what is happening. Keith can contact Football Club if event is cancelled.
Winter Series – It was agreed that due to the current uncertainty with the weather we would postpone the race planned for the 6th January until the 20th January. Ralph to inform Dave Miller. Aynsley will be at the club from 6:50pm on the 6th to assess what training is viable for the evening.
Users of Churchill Playing Fields Athletics Network – Tommy Brannon is trying to pull together a network of athletes and clubs that use Churchill Playing Fields. We are not sure what Tommy is trying to achieve, so it was agreed that Blyth would steer clear as we are already part of the Northumberland Athletics Network.
Juniors – Craig inform that committee that the juniors would like to form their own committee. This was agreed as being a good idea. Any assistance necessary will be given.
The meeting closed at 9.34 p.m.                       Date of next meeting – Monday 1st February 2010
Kevin A Freeman                                                                                           Ralph Dickinson
Chairman                                                                                  Secretary
Proposed                                          Seconded  
                                             Fixtures
  January:
    Weds 20th   Winter Series Race 4. 2.5 miles around trading estate
    Sat 23rd Northern Cross Country Champs. Blackburn
    Sun 24th Brass Monkey Half Marathon. York
    Sat 30th.     Harrier League. Newcastle Town Moor
   February:
   Weds 3rd.   Winter Series Race 5. 2.5 miles around trading estate
   Sun 7th   Ripon 10K
   Tues 9th     NSP Grand Prix. 3.5 mile handicap race
   Sat 13th.   Harrier League. Wrekenton
                   Durham 5K
                   Valentine 10k, Gosforth Park
   Sat 20th     Harrier League. Temple Park, South Shields
   Sun 21st     Woodlawn Pudding Run. Whitley Bay
   Sat 27th     English National Cross Country Champs. Leeds
   Sun 28th     Snake Lane Ten Mile (Grand Prix race)  
   March: 
    Weds 3rd.  Winter Series Race 6. 2.5 miles around trading estate
    Sun 7th      Haweswater Half Marathon (Grand Prix Race)   
Volunteers/helpers required
Blyth Valley 10k – "Spirit Of The Staithes"
This years Blyth Valley 10K will take place on Sunday 25th April at 10:00.
As usual we will require a large number of volunteers to ensure that the race goes off smoothly. We will probably require marshals, people to take late entries, man the drinks station etc etc
This is also the same day as the London Marathon so we may well have a few people missing for that.          
Athletics League
As most people should be aware Blyth have formed a composite team with Wallsend Harriers and finished third in their first season. This year we have to organise a meeting on Saturday 1st May at Churchill Playing Fields, Whitley Bay. So even if you cannot compete you can still come along and support your team and help to move some hurdles.
Teams in the league are: Blaydon Harriers, Middlesbrough/Hartlepool, Houghton, Richmond, Scarborough, and Tynedale. Other dates are Saturday 5th June, Sunday 4th July and Sunday 31st July. See Ralph for more details. 
Officials
Athletics in the North East of England are desperately short of trained officials (T&F and road). Most clubs have one or two but could do with a lot more.   As Blyth progress as a club, it is obvious that we need more officials and volunteers, both within the Club and within athletics generally. Currently we have Keith Willshire and Steve Bush as Level 3 track judges (with Steve also specialising in Photo finish), Craig Birch, Kevin and Liz Freeman as level two timekeepers. At YAL meetings we have to provide a time keeper, a track judge and three field judges. I also officiate at North East Athletics meetings, road races, GNR, English Schools (I think I maybe too old for the Olympics in 2012 though). However, once you start as an official it is up to the individual how far they want to go – quite a few I work with have officiated at World Championships and Commonwealth Games – without these people there would be no games/meetings.
England Athletics are prepared to put a course on at Churchill Playing fields if we can get sufficient interest. The course will be Level 2, with first part generic and then you decide which direction you want to progress in– Track judge, field judge, timekeeper, starter, marksman etc.
Anybody interested see Keith for further details
RECRUITMENT CAMPAIGN
It has been decided that we need a short, snappy slogan to try and attract new members to the Club, after much thought and deliberation I have come up with this (to go with the new logo):
                <![if !vml]>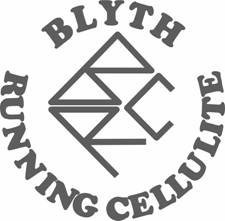 <![endif]>
<![if !supportLists]>

<![endif]>

                  

FAT AND

UGLY ??
<![if !supportLists]>

<![endif]>
JOIN BLYTH RUNNING CLUB
   AND GET RID OF THE FAT!            
Juniors
Harrier League
Still races left in the Harrier league if anybody wants to have a go, see Keith
Good Friday Races – Newburn
These are very popular races in the North East and are held on Good Friday at Newburn Industrial Estate. Any Juniors interested in competing see Keith. Normal age categories apply although there maybe a race for the Under 11's.
Young Athletes League
Once again we will be competing in the Young Athletes League as a composite team with Alnwick Harriers.
The teams in this year's league are: Birtley, Blaydon, Chester-Le-Street, Middlesbrough Mandale, Scarborough and Houghton Harriers.
The dates are: Sunday May 2nd, Sunday May 16th, Sunday June 20th and Sunday July 18th.
Hopefully, we will arrange some sprint and jumps coaching, anybody interested see Keith
Indoor Athletics
We have sessions every Wednesday during term time at Blyth Sports Centre, 17:00-18:00. We use all the indoor equipment, doing standing long jump, triple jump, hurdles, shot putt and soft javelins.
 Charge of £2.00
Junior Committee
Craig will be forming a Junior Committee, consisting solely of members of the Junior Section.
Anybody interested see Craig for more information
SOCIAL
The social committee have come up with one or two suggestions for a night out. The first is a 'Take That' tribute act at the Village on Friday 5th March. Anybody interested see Ralph or Ron Ingram for more details, as soon as a possible
Sports Quiz
There is a sports quiz league currently running in the area and I am trying to see if we could enter a team from Blyth Running Club. The matches are one a month on a Thursday night and we would need 4 members for a team and a question master for our home matches.
Anybody interested see Keith for further details.
                  You Know You Are a Runner When......
<![if !supportLists]>· <![endif]>your first thought when you look at the weekly weather forecast is, "When can I fit in my runs?"
<![if !supportLists]>· <![endif]>you have more running clothes than regular clothes in your laundry pile.
<![if !supportLists]>· <![endif]>you've lost a toenail. And you tell people, "It's not that bad."
<![if !supportLists]>· <![endif]>you smirk when non-runners ask you, "So how long is this marathon?"
<![if !supportLists]>· <![endif]>you have a drawer full of medals and other race souvenirs that you're not sure what to do with.
<![if !supportLists]>· <![endif]>you go into McDonalds more often to use the bathroom than to actually buy food.
<![if !supportLists]>· <![endif]>you've used an old race T-shirt to wash your car, dust furniture, or clean something else.
<![if !supportLists]>· <![endif]>your treadmill has more miles on it than your car.
<![if !supportLists]>· <![endif]>you get an invitation to a wedding and you automatically think about what race the date will conflict with.
<![if !supportLists]>· <![endif]>you have dreams about showing up to a race late or not wearing any clothes.
<![if !supportLists]>· <![endif]>you're not embarrassed to wear spandex.
<![if !supportLists]>· <![endif]>the salespeople at your local running shop know you by name.
<![if !supportLists]>· <![endif]>you're always hungry.
<![if !supportLists]>· <![endif]>you know how to take a cup of water from a water stop without choking on it or spilling it all over yourself.
<![if !supportLists]>· <![endif]>at least one of your web site usernames or email addresses has the word "run" or "runner" in it.
<![if !supportLists]>· <![endif]>you know where your illiotibial band is located.
<![if !supportLists]>· <![endif]>you no longer hate port-a-loos. In fact, there have been times when you've been very happy to see one.