RUNNING
Apr '09

      

 
COMMENTS

 

    

  
        (Plus the usual drivel as we boldly drivel where no man has drivelled before)
           Blyth Valley 10k – "Spirit Of The Staithes"
This years Blyth Valley 10K will take place on Sunday 26th April at 10:00 and is once again being sponsored by TRANSPED
As usual we will require a large number of volunteers to ensure that the race goes off smoothly. We will probably require marshals, people to take late entries, man the drinks station etc etc.  This is the same date as the London Marathon and several people who normally assist will be away for the week-end. There is an 'unwritten rule' that if anybody from Blyth runs the race then they should try and get somebody to marshal for them to ensure that we have plenty of marshals and the race can go ahead, because no marshals – no race!
So if anybody can help in any way then please see either Ralph or Dave K and let them know.
Annual Subscriptions
Every member should have paid their annual subscriptions by now, the fees are £16.00 for Seniors and £6.00 for Juniors (of this £5.00 goes to UK:Athletics). For this members get free entry to the Harrier League Cross Country, Elswick Good Friday relays, Regional and National cross country, any other team events (where we can get a team), Winter Series and Club Handicap – so if anybody hasn't paid their subs then they won't be able to enter the handicap
National Athletes League
The first meeting of the Track and Field league is on Saturday May 2nd at  Monkton Stadium, Jarrow. Blyth have formed a 'composite team' with Wallsend Harriers and it would be nice to see a few Seniors from Blyth competing. Everything is paid for.  The first event is the Hammer and Womens Long Jump at 11:45, while the first track event is the 400m Hurdles at 13:00. The other teams in the league are: Birtley/South Shields, Blaydon Harriers, Hartlepool, Houghton, Middlesbrough, NSP, and Tynedale. After winning the Harrier Cross Country league, Wallsend are obviously on a high and are going for 'The Double'. 
Harrier League
And so the latest Harrier League comes to a finish. For the Men, we managed to get a team of six counters in every race, with Craig, Robbie and Paul all running from the medium pack and Gary Jones winning the race at Prudhoe.  The ladies had more success, finishing fourth overall and Leanne progressing to the fast pack.  Once again, we received good notices for the race that we put on at Cramlington and continue to enhance the name of Blyth. Wallsend won Division One and its worth noting that they had over 40 men running in the final race and regularly had 30+ runners in each race.
The Snods 6
Blackhill Bounders would like to invite our Club to join them for this years running of the Snods 6.
For those that have done it in previous years you will be clued up on how it goes. If this is your first time they have a great 6 miles on quiet country lanes with a bit of rough stuff thrown in ready and waiting.
After the run they would like us to join them in the Village Hall at Snods where a free buffet is waiting to get your energy levels back up. There is of course a full bar service available.
When is it?      The run is on Wednesday 20th May, with a 7 pm start. It's best to get there prior to 6:30 to give them a chance to take your name for a race number.
Where is it?    Meet at Snods Village Hall. Go through Ebchester towards Shotley Bridge. In Shotley turn sharp right down the bank where you cross the river. Follow the road; it curves to the left at the top of the bank. Carry on for half a mile or so and Snods Village Hall is on your right.
                         Refer to location map below.
           <![if !vml]>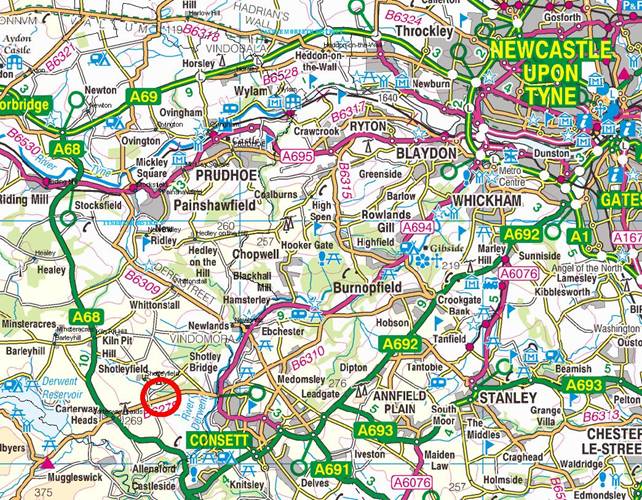 <![endif]>
Club Handicap
This years handicap will take place on Wednesday 6th May. The first runners will be off at 19:15 from the beach car-park. The course is 6.5 miles from the car-park, along the promenade, onto the beach path, up Collywell bay road, onto the cliff top path, past the Delaval Arms, then return via Collywell Bay road. See notice-board for further details or Dave K.  
Kit
Mal Darbyshire looks after kit and every body who runs for Blyth should wear a Club vest
(cost £8.50) at events.
Mal has "More Mile London Socks" available to purchase for the Special Price of £7.50 for 3 pairs available to fit the following sizes;
Ladies between sizes 2 and 8
Men's between sizes 5 and 10
They are fitted socks L and R.
You will need to state size required as they are NOT all one size.
However as an extra, we can now get 'hoodies' with the Blyth logo on. These are in 'kelly green' and there are several options and prices available.
Logon on Front Only              £15.00
Logon on Front and back        £17.00
Initials on right front an extra £3.00 
It maybe possible to get other articles (sweatshirts, jackets, hats etc) but there is normally a minimum number required.
<![if !vml]>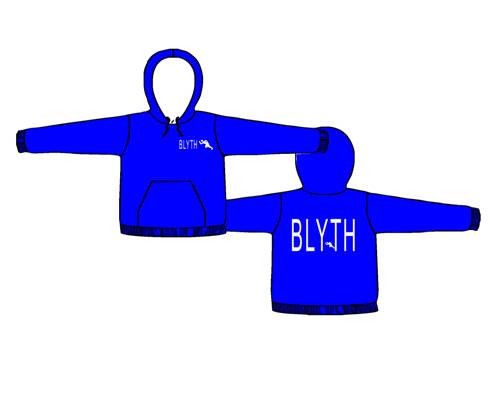 <![endif]>
Juniors
NATIONAL YOUNG ATHLETES LEAGUE
Once again we have combined with Alnwick Harriers to enter a team into the Young Athletes League. There are four fixtures all together and the first two fixtures are at Churchill Playing Fields, Whitley Bay on Sunday 3rd May and Sunday 17th May.  At each fixture we have to provide helpers to assist with the track and field events as well as qualified judges and a time-keeper. We are hosting the event on Sunday May 17th so we need as many people as possible to assist in any way, whether it be moving hurdles, raking sand-pits etc
Junior Handicap
This year's Junior Handicap will be on Monday 27th April. The format will be the same as last years, with the slowest runners off first. The distance will be approximately two miles and every runner will be given a handicap. The course is a two lap route using the promenade at the Mermaid Car Park. The first runners will be off at 19:15, so everybody needs to be there no later than 18:45. Again, anybody who can help will be very welcome.
Good Friday Races – Newburn
The outstanding performance in the junior events was in the 1.8M U13 boys race where Blyth had 8 finishers with Matt Jackson (4th;10:06), Jacob Hall (7th;10:26) and Chris Arkless (12th;10:55) finishing as 2nd team, the other runners being James Young (23rd;11:36), Liam Henderson (24th;11:39), Matt Nicholson (26th;11:51), Joseph Dungworth (27th;11:53) and Josh Harvey(30th;12:13).  The remaining results were; U13 girls (1.8M), Charlotte Ramsey (14th;12:54) and Bethan Sproat (19th;13:56); U15 girls (1.8M) Rebecca Nail (13th;12:48) and in the U15 boys (2.28M), Scott Povey (17th;14:48) and Scott Goodfellow (18th;15:18).  Full results can be found at http://www.race-results.co.uk
LES ALLCORN  10K
This event is organised by Alnwick Harriers and this years there is a 3KM Junior Fun Run before the main race. Entry is £2.00 and the fun run starts at 18:15 on Tuesday 12th May. Minimum age 8 for Les Allcorn fun run. Prize categories are U9, U11, U13, U15 & maybe U17 (haven't decided yet). Ages are as age on the day.
 If interested, see Keith for more details
Congratulations
Matthew Jackson has been selected to represent the North East in the London Mini-marathon. This means that he has to run the last three miles of the marathon course as the mass start gets underway in Greenwich. No doubt Matthew will run the three miles faster than the Seniors from Blyth will probably do it in (although to be fair they will have run 23 miles to get there)
Track Season
The fixtures for the North Eastern Track League track season are printed below. Any Junior who wants to run in the track league see Keith  for further information as the races are different at every  event (i.e. one meeting will have an 800m race while the next may have a 1500M race). Normally athletes have to pay their own entry fees, although the Club may pay for any relay races. These events are not just for Juniors, if any Seniors are interested see Keith for details. We have to provide two helpers with registration for the first event at Monkton on Wednesday 29th April, so if anybody is available let Ralph know
<![if !vml]>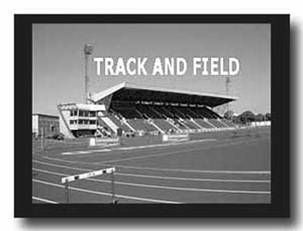 <![endif]>Tyneside Track and Field League
Wednesday Evening 18:30-21:30
29th April        Monkton Stadium
27th May         Monkton Stadium
24th June        Gateshead Stadium
15th  July        Gateshead Stadium
29th   July       Monkton Stadium
         12th  August   Gateshead Stadium
   See Keith for further details or check web-site
           http://www.freewebs.com/brcjuniors/
Body Mass Index
Fighting the flab
Occasionally, people mention that they think they're overweight and wonder what their ideal weight should be. Well, the usual formula for determining this (as used to produce the charts your doctor might have) is:
| | |
| --- | --- |
| | weight in kilograms |
| Body Mass Index (BMI) = | ----------------------------------------------- |
| | (height in metres) x (height in metres) |
              e.g. today I'm 11st4lb = 158lb = 71.7kg (divide pounds by 2.2 to get kilograms)
                      and I'm 5ft11in = 71in = 1.78m (multiply inches by 0.0254 to get metres)
                               So my BMI = 71.7 / (1.78 x 1.78) = 22.6
In the UK the BMI is then graded as follows:
BMI over 30, you're obese. This is seriously unhealthy, do something about it now.
BMI between 25 and 30, you're overweight, you'd be well advised to do something about reducing it a little.
BMI between 20 and 25, you're normal, no need to worry.
BMI between 15 and 20, you're underweight. you'd be well advised to do something about increasing it a little.
BMI under 15, you're malnourished. This is seriously unhealthy, do something about it now.
I'm 22.6, which puts me right in the middle of the "normal" 20-25 range.
If you think it's difficult to stay in such a narrow range, think again. At 5ft10in I'd be "normal" at any weight from 9st13lb (when my BMI would be 20) up to 12st6lb (when my BMI would be 25). That's a range of 2st7lb to remain at a healthy weight.
The above is the broad, easy formula that applies quite well to almost every otherwise healthy person EXCEPT CHILDREN so don't use this formula until you've stopped growing. There are also slight tweaks to the formula between men and women and with age, but for you lot the tweaks make little difference
Running on a regular basis can slow the effects of ageing
Elderly joggers were half as likely to die prematurely from conditions like cancer than non-runners.
They also enjoyed a healthier life with fewer disabilities, the Stanford University Medical Center team found.
Experts said the findings in Archives of Internal Medicine reinforced the importance that older people exercise regularly.
Survival of the fittest
The work tracked 500 older runners for more than 20 years, comparing them to a similar group of non-runners. All were in their 50s at the start of the study.
Nineteen years into the study, 34% of the non-runners had died compared to only 15% of the runners.
Both groups became more disabled with age, but for the runners the onset of disability started later - an average of 16 years later.
The health gap between the runners and non-runners continued to widen even as the subjects entered their ninth decade of life.
Running not only appeared to slow the rate of heart and artery related deaths, but was also associated with fewer early deaths from cancer, neurological disease, infections and other causes.
And there was no evidence that runners were more likely to suffer osteoarthritis or need total knee replacements than non-runners - something scientists have feared.
At the beginning of the study, the runners ran for about four hours a week on average. After 21 years, their weekly running time had reduced to around 76 minutes, but they were still seeing health benefits from taking regular exercise.
Lead author Professor James Fries, emeritus professor of medicine at Stanford, said: "The study has a very pro-exercise message. If you had to pick one thing to make people healthier as they age, it would be aerobic exercise.
"The health benefits of exercise are greater than we thought."
Age Concern says many older people do not exercise enough.
Figures show more than 90% of people in the UK over 75 fail to meet international guidelines of half-an-hour moderate intensity exercise at least five times a week.
Gordon Lishman, director general, said: "This research re-confirms the clear benefits of regular exercise for older people.
"Exercise can help older people to stay mobile and independent, ensure a healthy heart, keep weight and stress levels under control, and promote better sleep.
"While younger people are barraged with encouragement to lead healthier lifestyles, the health needs of older people are often overlooked."
Blyth Running Club Annual Presentation Night
Saturday 9th May at Blyth Golf Club
Hot & Cold Buffet and Disco.
Tickets are now on sale for our Annual Presentation Night.
Ticket prices: Seniors £9.00 and Juniors £6.50
Doors open at 7pm and tickets must be presented upon arrival.
Please see Leanne Herron, Aynsley Herron or Ralph Dickinson to buy your tickets.
The Golf Club have relaxed their dress code to smart casual, so no need to get the tuxedos out
Awards to be made to:
                          Grand Prix Winners
                                 Winter Series First Three
                          Winter Series winning team
                          Winter Series Race winners
                          Club Handicap First three and fastest man and woman
                          Junior Handicap First three and fastest boy and girl
                          Junior Personality
                          Senior Club Personality
                                  Age related winner                                
Winter Series
Another successful series with 68 members taking part and 21 doing every race. The overall winner was Jacob Hall who had three top three finishes and improved by over one minute over the series. In second place was Julie Lemin , while Alison Lowes, Leanne Herron and Sarah Herron tied for third place. T-shirt winners were; Steve Bush, Sarah Kaminski (2), Joe Frazer, Jake Jansen (2) and Davina Lonsdale. The winning team were: Peter Brown, Emma Freeman, Iain Singer, Alex Sewell, Julie Lemin and Alison Lowes. Fastest time by a lady was 15:28 set by Leanne Herron, while the fastest time was 13:04 by Gary Jones       
Summer Cup
 Following on from the Winter Series, Dave K will be organising another Summer Cup. This will follow the format of last years; a series of handicap races, distance 2.5 miles, using the promenade and beach path. Watch Notice board for further details.
Club Captains.
In the recent survey, it was suggested that we should have Club captains (Male and Female). The committee are busy writing up a 'role description' but if anybody is interested then see Kevin or Ralph for further details as to what the role would entail.
Blyth Running Club
Minutes of meeting held 1st April 2009
Apologies: Anne Potts, John Mallon & Louise Rawlinson
The meeting commenced at 8.32 p.m.
Minutes of meeting held 2nd March 2009 were read and approved. This was proposed by Mal Darbyshire and seconded by Dave Kitching.
Matters Arising
Club Captains – Keith had put together a Job Description for the Club Captain & Vice Captain, which had been circulated to the committee members for comment. Several people had responded with suggestions on the content. Ralph will arrange a meeting with the respondees to finalise the wording.
Club Survey – Keith had tallied the person numbers against different items in the survey in order to gauge the importance of each issue. The majority of comments had been singular. It was therefore decided that there would be no knee-jerk reaction to anything in the survey.
Cross Country at East Cramlington complaint
A letter of apology had been sent to the "Friends" along with a donation to their funds. The Harrier League will refund this money when we send in our expenses for staging the event. Ralph had spoken to the Council Warden to assess the council's stance on the event and any damage caused. The warden had not been perturbed by any marks made on the grass and considered that these would recover very quickly. He had attended a meeting of the "Friends" to listen to their comments on what had happened. Apart from going over the same issue of parking other things mentioned were; using the wooded area as toilets and dumping of sports bottles among the trees. The "Friends" did not wish to stop the event taking place, but hoped that we could attend to the issues raised. The warden considered that 600 peoples enjoyment of the area far outweighed any problems raised by the "Friends". The issue is closed for this year.
Paced runners –Guidelines are to be introduced for future club events advising runners that if they are accompanied for safety reasons or whatever, then the accompanying runner should run behind the participating runner in single file, so as not to interfere with any other runner in the race.
BRC flag – Aynsley to investigate the price of a flag through one of his contacts.
Chairman's Report.
Kevin had the following to report.
He was pleased to report that the club had three representatives at the English Schools Cross Country Championships at Castle Donnington on 21st March, namely; Kalvin Hurst, Craig Birch and Kirstie Johnson.

He was pleased that the club had turned out both Mens and Womens teams at the Signals Relays on 21st March.

He was delighted to report that at the 5th Harrier League match at Prudhoe on 14th March, Gary Jones had been the winner on the Mens event. Although not the first time a

Blyth

runner had won a Harrier League event it was still a notable achievement.

He reported that at the 6th Harrier League match at South Shields on 28th March, the ladies had again performed very well and had finished 4th Ladies team overall for the season.

He was happy with the conclusion of the Winter Series and considered it to have been a very successful event. There had been at least 49 or more people finishing in each event.

He had sent a letter to Bruce Ledger on 4th March with reference to the Notice Board, but had yet to receive a reply.

It was also good to see the following:
members working towards improving their coaching
members involved in sprint training, both those participating in and those learning coaching skills
members working towards improving their officiating skills.
Secretary's Report
Ralph reported that he had received a letter from Blackhill Bounders to attend the Snods 6 on Wednesday 20th May. There is an invitation race with a free buffet after the event.
Treasurer's Report
Dave reported that the funds are satisfactory. Before we pay the annual fee for room hire we need to investigate the lack of a key for the ladies changing room.
Social
Leanne reported that there are 25 people attending the meal at Mulinos on Friday 3rd April, with others joining the evening from 9pm onwards at the Post Office public house. She is considering organizing a barbeque, with maybe Plessey Woods as the venue. The next big event to sort is the Presentation Evening. Aynsley will assist with the production of tickets. Aynsley will also explore the possibility of having a photo show of Blyth runners. We will continue to have a Sports Personality, but this year we will only present a single trophy.
Kit
Mal reported that he had lots of all kit in stock.
Juniors
Keith reported that Matthew Jackson has been picked for the London Mini Marathon. The first Track & Field event takes place on Sunday 3rd May at Churchill Playing Fields. He will need someone with a laptop to help with results. BRC have to organize the event on Sunday 17th May, and we will need lots of help from BRC members.
Blyth Valley 10k
Dave reported that everything is under control. Mal is collecting t-shirts. One of the sponsors, Abbey Well had been bought out by Coca Cola. We will have to see wait and see what develops, but regardless the finishers will still have drinks. Ralph will be sorting the marshals before the event and John Mallon will organize them on the day.
Track & Field – our first outing takes place on Saturday 2nd May. We have received details from Wallsend of their athletes, but we are still finalising ours. We have lots of people training for judging.
AOB.
Committee membership – Kevin had spoken to Louise Rawlinson with regard to membership of the committee. At the present time she is heavily involved with her young children and is happy to stand down from the committee as long as there is another member who can take her place. Kevin has also spoken to Anne Potts and she is standing down from the committee. Susanne Hunter will be taking one of the vacant places on the committee.
Club and Coach Support Officer (CCSO) – John Stacey of England Athletics attended the meeting to get a feel for how the club works and to advise on the assistance that can be given to the club through the new CCSO for Northumberland Claire Buckle. She will help club coaches develop their skills. BRC will sort out its requirements and seek a meeting with Claire
Harrier League – Keith has suggested that we send a letter of thanks to the retiring league secretaries High & Steph Bingham. Ralph will do this.
Blyth RC SWOT – A SWOT (Strengths, Weaknesses, Opportunities and Threats) analysis is an evaluation tool that can help to identify the clubs strengths and weaknesses and the opportunities and threats in the current working environment. The SWOT contains groups of questions, 8 in total, that when answered honestly give the club pointers to the weaknesses within the structure. This will then give us the opportunity to prioritise, action and improve. Ralph & Dave have already answered all the questions within the SWOT and will discuss their findings with Kevin. This will help the club to keep on top of any clubmark issues.
The meeting closed at 10:00 p.m.
<![if !vml]>

<![endif]>Blyth Running Club Race Trips
               

Blaydon Race
9th June 2009
Coach Pick up Points.
Ashington - Bus Station     5 15
N. Seaton - Crossings     5.20
Stakeford - Stakeford Lane     5.25
Bedlington - Netto     5.30
Bank Top - Hotel     5.35
Blyth - Asda/Windmill     5.35
Blyth - Eagle                           5.40
Blyth - Victoria Mews    5.40
Blyth - Newsham Farm     5.45
Blyth - Sea Horse/Amersham     5.50
Seaton Sluice - Astley Arms  5.55
Blyth - Fulmar    6.00
S. Newsham - Crossings     6.00
Cramlington - Burnside/Knutsford       6.05
Cramlington - Travellers/ Southfield     6.10
Coach will depart Blaydon at 9.00
Please pay your fare to Mal when you put your name on list [or ASAP to guarantee your place on the trip].
FARE
£6.00
                          How Olympic finals were won and lost
If you are a casual runner testing your fitness, try measuring out 100 metres and see how quickly you can cover that distance.
Then compare your result with the following figures: 15.4 seconds for men and 17.3 for women.
These figures were obtained from a revolutionary timing system, where all distance running athletes each wore a tiny transponder
For many fit people, these might not seem to be tough targets and of course are far from the current world records of 9.69 and 10.49.
But consider that these were the slowest 100m sections covered in the respective Olympic 1500m finals last summer.
Every athlete in both those races ran 14 further 100m stretches faster than those times, and without a break!
These figures were obtained from a revolutionary timing system, where all distance running athletes each wore a tiny transponder on the inside of their front bib number.
Each time the runner passed over the 100m, 200m, 300m or 400m point on the track, his or her time was registered.
Therefore in the men's 10,000m with 35 finishers, some 3,500 separate times were recorded.
It was all a bit too much to take in at the time, but now we have had a chance to take stock, can see a unique picture of how and when races were won or lost.
Among the highlights:
•  A fast back straight, rather than finishing burst, clinched victory in many races.
•  Britain's Lisa Dobriskey may not have made the tactical error many believed in finishing fourth in the 1500m.
•  Women's 10,000m champion Tirunesh Dibaba ran a section faster than Britain's Mo Farah in his heat of the men's 5,000m.
KILLER BLOW
In finals it is interesting to note that none of the new Olympic champions ended their race with their fastest 100m. The damage had been done before that point.
Not surprisingly, the 800m races provided the fastest movers. Two of the 800m men clocked a time of 11.7 down the back straight on the first lap in their preliminary races, but both went on to be eliminated.
Conversely, Canada's Gary Reed left it too late. Seventh at 700m, he finished the Beijing final with a blistering 12.3 but ended up a frustrating fourth.
In the women's 800m, the figures confirm the trademark move of the new champion Pamela Jelimo: a big effort on the final back straight.
The Kenyan clocked 14.2 for the section between 500m and 600m before slowing to 15.2 then 15.6. When Kelly Holmes won in Athens she finished faster than that, but from a slower initial pace.
Rashid Ramzi ran a tactically perfect race to win the men's 1500m, with a scorching 12.6 on the crucial final bend.
His taller rival, Kenya's Asbel Kiprop, clocked 12.8, which proved the difference, even though Kiprop was the faster in the finishing straight and closed to within 0.2 secs of the Bahraini.
Of course the figures alone cannot tell the story of the race. Someone forced to run wide on a bend would be actually be running further than 100m between the two transponder points.
DOBRISKEY TACTICS
In the women's 1500m it was widely felt that Lisa Dobriskey had lost a medal through poor tactics, but the timing analysis does not fully confirm this.
In finishing fourth she ran a faster last 100m (14.6) than all but one of the other finalists, but the one quicker was Ukrainian Natalya Tobias, who Lisa had been tracking all round the final lap and who took the bronze medal.
Would they have been able to finish so fast if they had covered the courageous breaks made by winner Jebet Lagat (14.3 to 1100m) and silver medallist Irina Lishchynska (14.5 to 1200m) earlier in the race?
We'll never know. We do know that it did not work for Bahrain's world champion Maryam Jamal, who finished with only 17.2 after leading at the bell.
ETHIOPIAN MARVELS
Kenenisa Bekele and Tirunesh Dibaba each won the 5000m and 10,000m double and the statistics show that they won with similar tactics at the finish.
It is as if they take delivery of fresh legs in the closing stages of their races.
In the men's 10,000m, Bekele simply changed gears 500m from home, moving down from 15.1 to 13.9 to 9600m and 14.0, 13.2, 12.5 for each successive 100m then 13.7 easing off.
Bekele was even more impressive at the 5000m, with three consecutive 100m segments under 14 secs from the bell.
In the brutally quick women's 10,000m final, "Dibaba the Dasher" was able to run the final back-straight 100m in an astonishing 14 secs.
That meant she was moving faster in that section than any woman in any of the 1500m races in Beijing as well as Great Britain's Mo Farah during his heat of the men's 5,000m.
She had gone from 12 to 16mph in the space of 200m, which might not impress Jeremy Clarkson but is a deadly change of pace for a woman during a long distance race.
As with Jelimo, Ramzi and Bekele, her victory was forged before the home straight and she was able to slow somewhat without being threatened.
SPRINT ANALYSIS
Sadly the Beijing timing measurement did not extend to sprint events where the runners all keep to separate lanes, but it is hoped that this will be possible at future meetings.
We can therefore look forward to getting a record of the fastest of all individual 100m runs, that of the second half of the 200m.
Also this technology can give us a more accurate picture of the seemingly pace-perfect 400m tactics of Christine Ohuruogu.            
Coaching/Officials/Time-keeping
Several members of Blyth have taken the opportunity to become coaches and officials. Steve Walker is busy doing his Level 2 Coaching, while Craig and Emma have been assisting with the Juniors as part of their Level 1 education. Kevin Freeman, Liz Freeman and Craig Birch have all become Level 2 timekeepers, while Steve Bush has become a Level 2 track judge.
We have arranged some sprint session from an experienced Level Three Sprints coach and these were well received by all who attended. Next we hope to arrange some throws coaching and Pole vaulting if anybody is interested.