The Glencoe Marathon 2013: Holmback Strikes Back (A Sequel)
[Sun 6th Oct 2013]†
Have you ever been to the cinema to see a sequel to a film you really like? You go in full of expectation and aware of reviews that promise the same experience of the first only better or in some instances an experience equal to that of the first. More often than not you sit for a couple of hours and ultimately you have a good time, after all youíve spent the best part of £20 and youíve set aside time for this occasion so thereís a lot riding on it. However when you leave the auditorium thereís something missing the experience starts to pale and after a while you think well it wasnít as good as the first, wasnít as fun or exciting or dramatic or thrilling. There were no zingy one liners that you could instantly reel off. Or any moments that really stood out as impressive or had the originality of the first. The majority of peoplesí experiences are subjective and in some ways the only way to judge a filmís success nay brilliance is based on bums on seats, but itís not always as straight forward as that. James Cameronís Avatar is the most commercially successful film of all time Ė even if they did increase ticket prices for the privilege of going to see it. However it is neither original nor unique or for that matter good Ė granted as a technical piece of film making itís impressive but itís hollow and boring. Itís certainly not the best film of all time Ė that currently according to the British Film Institute is Alfred Hitchcockís Vertigo (I have to agree with them there) though in my humble opinion his most enjoyable film is North by Northwest. Getting back to sequels though, one of my all-time favourite films is Die Hard. Die Hard 2: Die Harder not so much. Ironman was a fantastically poignant, funny film with a serious message about arms sales, terrorism and mortality. Ironman 2 was not. The Matrix, Pirates of the Caribbean: the curse of the Black Pearl, Predator, Beverley Hills Cop all have something in common pointless terrible sequels. So how does this fit in with the Glencoe Marathon? Well the Glencoe Marathon 2013 was my sequel to last yearís first running only I was hoping that unlike The Matrix Reloaded, Pirates of the Caribbean Dead Manís Chest, Predator 2 or Beverley Hills Cop 2 it wasnít going to stink!
2012 Review and Recap
At last yearís event I completed the race in 4 Hours 56 minutes and 16 seconds and was 39th out of 144 people who managed to conquer the course. I was over an hour behind the winner and was if you can recollect rather over dressed for the occasion Ė top hat and tails. The weather had been cool dry and settled. I had learnt a lot from the experience and was determined not to make the same mistakes as last year.
2013
In the lead up to this yearís race conditions werenít the best. The week before the race, the Highlands had experienced some heavy and persistent downpours, several rivers broke banks and flooded fields whilst a land slide in Glen Croe near Rest and be Thankful (itís a place look it up) closed the A83 for several hours and travellers incurred a 50 mile diversion Ė something not uncommon in this part of the world. Fortunately for us travelling up on the Thursday before the race we followed the rain up country and by the time we arrived in Onich we could almost see the hills and mountains of the Ardnamurchan peninsula. However there was a little twist in the tale on this day for us. Having travelled the best part of 7 hours through some stunning scenery and sampling some delicious apple and cinnamon scones in Kinross we drove up the drive of our lochside hotel only to discover that it was totally closed up with a note on the door to confirm it. Oh shine your buttons with Brasso. Not a good start. However this turned out to be a rather fortunate turn of events. We were able, and very gratefully so, to get accommodation with the hotel next door, which was run by a charming Spanish gentleman who employed some of the nicest staff from all over the world.
The night before the race it rained. It swelled the rivers and dampened the ground. Saturated the bog and created streams down the mountains which made them look like they were crying Ė Glencoe is known as the Weeping Glen. Waterfalls appeared from nowhere or their confluence took on a new or broadened route. I donít mind the rain in fact I like it. Yes itís nice to be dry but who can resist splashing about in puddles? The actual day of the race it didnít rain and it was unusually mild. At the beginning of last yearís race it was 3 degrees at the start this year it was 14. So as you can imagine I was in shorts this time round and not as layered up as last time. I felt good at the start but strangely more nervous than last year. My training, certainly in recent weeks, hadnít been as intense or anywhere near as comparative to last year. I hadnít done nearly enough off road or for that matter on road mileage. At the cross country the previous Saturday Iíd pretty much, by my standards, ambled round in a sort of malaise. I felt that I had a good chance of beating my time from the previous year but only by a small amount and only because I was course savvy. One thing going for me this year was I wasnít ill in the run up. Last year I was battling a heavy cold in the week running up to the race which didnít help my preparations. This time I was clear of any colds or illness. As we went through the usual race preparations of safety notices and instructions I looked around at my competitors and realised that there werenít many faces I recognised from the previous year. In fact a quick check of the entrant board showed that last yearís winner wasnít competing Ė not that I thought I had a chance of winning. However once we were ushered into the starting pen everyone with the exception of myself seemed to be hanging back almost fearful of the challenge Ė normally Iím used to a massive surge to the front to get clear unhindered road but no-one seemed committed to take on the challenge. So once the countdown finished, and at 9 am the hooter sounded and we were piped out by a young lad (stop your sniggering) I found myself leading the race out of the Red Squirrel campsite. Iím not going to bore you with many details of the race this time like last year suffice to say that the route remained unchanged and I didnít last long in first place. I had a new watch and it didnít break. The boggy section at 5 miles was even more boggy and just as sadomasochistically (in a non-sexualised way) fun as last year. When I reached the high point of the race at about 10 miles I decided to not attack the long forthcoming downhill section as I had done the previous year. Instead I used a more measured approach and as a result went from sixth to 4th place by the halfway point in Kinlochleven. After briefly stopping to change water bottles and collect more gels and a Rice Crispy Squares treat from my parents I set off for the second half of the race.
The second half is arguably harder than the first. It sounds silly almost improbable when you consider the first half has the highest and longest climb from sea level to 500 metres and the trickier longer descent back to sea level. But the climb in the first half is over 8 miles and only steepens in the last mile of the climb in the second half you gain 300 metres in elevation within 2 miles meaning itís a lot steeper and itís not until the 17th mile that the topography starts to flatten in places. Unlike the first half which is more or less straight up then straight down the second half undulates all the way to 24Ĺ miles Ė where the course plummets to the finish.
In any good story thereís a villain. A nefarious character who causes torment to the protagonist, makes them question their desire, actions and tries to sap all the confidence they may have. Hans Gruber is the archetypical villain in both literary and cinematic form. The villain of this piece however is the cramp I suffered firstly in my left calf and then almost instantly in my right calf at about 14 miles. At this point I had a moment of doubt and I had a quick choice to make, turn back and try to flag down my parents before they left Kinlochleven to go the finish and essentially quit or grin and bear it for the next 12 and a bit miles. Like any good mountain or fell runner I chose the latter mainly because it had taken best part of 20 minutes to get where I was from where I had last seen them so by the time Iíd got back down the mountain side and then phoned my parents I wouldíve had to wait around looking a little out of place whilst they returned Ė plus I wasnít going to let a little bit of cramp ruin my day. More importantly there was a cheeseboard to look forward to.
Last year I mentioned about cheeseboards and chicken noodle soup and I was hoping to see them again at the 17 mile feed station. However I was a little disappointed that there was none there this year instead we had salted peanuts and party rings which are as you know the energy food of choice for the keen mountain marathon runner. I was most grateful for the salted peanuts because they were going to be the best thing for my cramp, and the pink party ring was a bonus and got me thinking thereís not enough pink foods. I let the volunteers at the feed station ponder this as I left them to forge on once more.
By this point I was in 9th place and coping ok with the cramp in my calves Ė it was mainly affecting me when I was going uphill so all I had to keep doing was walk on the uphill and then run as best as I could on the downhill and past the video cameras. When I got to the 21 mile checkpoint it was like Iíd found the Holy Grail Ė CHEESEBOARD!!!!!!! And despite being 9th in the marathon and having been passed by (shamefully, for them that is) only 5 half marathon runners Ė the half marathon set off from Kinlochleven at 11 am about 10 minutes after Iíd been through so arguably using the laws of entropy more shouldíve passed me before now Ė no one had touched the cheese (tut tut). Well the time had come for a little cheddar and I believe I chose a nice Seriously Strong variety which was promptly positioned on a nice cracker. Itís an interesting combination High 5 Energy drink, cheese and crackers try it though itís actually quite good.
Anyway it was at this checkpoint that the first lady ran past as I was dining and shooting the breeze with the volunteers, she looked very determined and comfortable Ė there was no way Iíd catch her. However I decided that that was maybe the time to push on. I looked at my watch and realised there was probably only another hour of running left so I bid au revoir and started the last section.
At about 23 miles on an uphill section a lad called Jonathan caught me up. We had a little chat about the course etcÖ and I told him what to expect in the next 3 miles. He was having trouble running downhill with cramp in his hamstrings and after he left me and pushed on ahead I noticed him stopping periodically to stretch them out. It wasnít long before I caught him back up through a wooded section which is predominantly downhill. I pointed out the last climb of the day as it approached. Itís only about 200 - 300 metres in length but itís steep enough to cause a few issues. As soon as we got to the bottom of it I was resigned to walking Jonathan on the other hand had no problem scaling it and was quickly out of sight. However there was one thing I was certain of at the top of this hill there was no more climbing it was 1Ĺ miles of steep and then shallower descent. By the time I reached the top he had a 15 to 20 second lead on me at the finish I had beaten him by 2 minutes. I crossed the line in 10th place out of 103 marathon runners in a time of 4 hours 16 minutes and 2 seconds Ė 40 minutes quicker than last year! When I was going up the Devils Staircase a chap with a video camera (itís going to be shown on BBC 2 Scotlandís The Adventure Show by the way) asked me where I was from and if Iíd done it before, when he asked my reason for coming back to do it again Iíd answered I loved it!
Epilogue
So at the finish as the smile beamed from my face and the Air Cadets tried in vain to complete YMCA in between each finishing competitor I reflected on what was a pretty good run if Iím allowed to say so myself. Early on when people were cheering me on, including my Mum and Dad, I kept saying ďitíll not last but Iím enjoying it at the momentĒ, I never thought Iíd knock 40 minutes off my previous time and finish 10th.
In cinema, with the exception of any Adam Sandler, Danny Dyer or Jason Statham vehicle (where generally theyíre all equally puerile), there arenít many sequels that are equal to or better than the original I can only think of a handful (The Bourne Supremacy, Before Sunset, The Empire Strikes Back, The Dark Knight and The Lord of the Rings: The Two Towers) however they do occasionally happen. So this sequel The Glencoe Marathon 2013: Holmback Strikes Back was definitely a hit Ė for me anyway.
Big thanks to everyone who supported me again also I have a Just Giving page should anyone wish to sponsor me.
www.justgiving.com/Peter-Holmback1
There arenít many films that are third in a trilogy or series that are equal to or better than either the original or its sequel. I can only think of 1. So next year, 2014, my intention is to knock another 30 Ė 40 minutes off my time again and Iím going to win it! So prepare yourselves for my interpretation of, thatís right youíve guessed it, From Russia with Love.
Thanks for reading
Peter
Bongo time
<![if !vml]>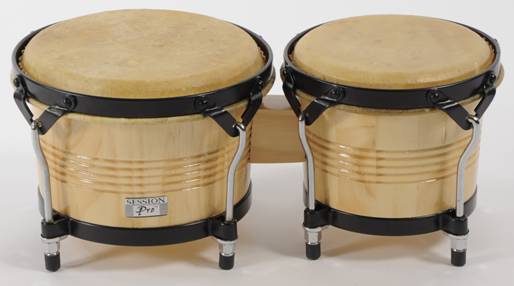 <![endif]>